Central Coating Company
Providing Custom Roofing Solutions for the Special Challenges You Face
With more than 60 million square feet of roofing installed since 1967, Central Coating is a leader in Sprayed Polyurethane Foam (SPF) Roofing System new construction installations as well as re-roofing solutions for San Jose, San Francisco, Sacramento, Fresno and California's entire Central Valley. Spray Foam Roofing is known as the most dependable waterproofing available when properly installed.
Economical and easy to maintain, your foam roof from Central Coating . . .
Is a green, environmentally friendly roofing solution that helps reduce heat island air pollution
Insulates your roof for substantial energy savings
Offers a commercial roofing solution with unmatched longevity
Thermal imaging camera captures interior temperature reduction in commercial building before & after Spray Polyurethane Foam Roofing is applied: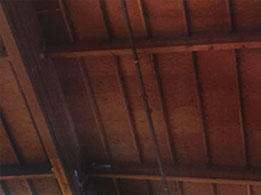 Interior Ceiling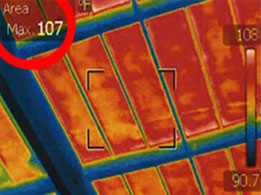 Before Spray Foam Roof - 107º F
After Spray Foam Roof - 86º F
As a California Commercial Roofing Company With More Than 50 Years of Experience, Companies are Choosing Central Coating for:
Innovative solutions that solve a wide range of commercial roofing and insulation challenges.  
Proven commercial roofing performance for more than five decades. Unparalleled workmanship and consistent on-time installation throughout California including the Bay Area, Central Valley, Los Angeles and San Diego.
Our full-time commercial roofing service department provides customer service you can count on year after year. Central Coating's service department is focused solely on roof inspections, roof leaks, roof repairs, roofing installation, service crews and roof management.
Nationally recognized commercial roofing expertise and approved applicator status with Fortune 500 roofing material suppliers enables Central Coating Company to offer ten, fifteen, and even twenty-year full-system roof warranties.
A reputation for exceptional roofing and re-roofing quality and integrity which has fostered long-term relationships with commercial and industrial building owners, property managers and general contractors in the Bay Area, Central Valley and throughout Southern California.
As highly trained and experienced roofing experts, CCC spray applicators are certified through an ANSI/ISO recognized Professional Certification Program.
What Type of Businesses Use Our Commercial Roofing Service?
Food Processing plants
High Tech companies
Schools/Universities
Hotels
Data Centers
Big Box stores
Cold Storage facilities
Biotech facilities
Apartment Complexes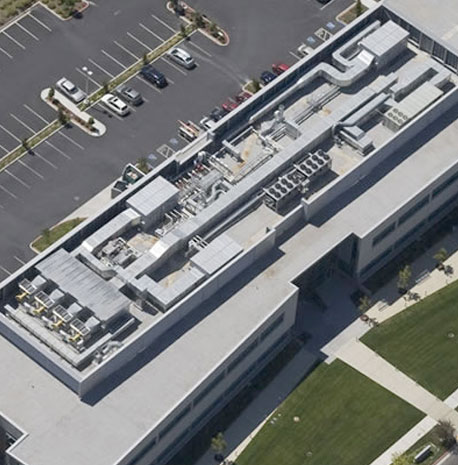 How do Companies Choose a Commercial Roofing Company to Provide Roof-Leak Service, Roof Inspections or Ongoing Roof Management?
Our clients have shared with us that they appreciate that our Service Team is 100% dedicated to roof service, roof management and roof leak repair. We are proud to say that our Service Team is a full-time staff of highly qualified personnel exclusively dedicated to your commercial roofing repair and upkeep. Some of the services we offer:
Roof Inspections and Maintenance Recommendations
Roof Leak Investigations and Roof Leak Repairs
Roof Penetration Sealing
Ongoing Roof Management